Catch up to 10 mice without harming them with our multi-catch mouse trap. These multicatch traps are often used by professional pest controllers in areas where they cannot use poisons or conventional traps, or when there is a desire not to kill the mice so they can be released elsewhere.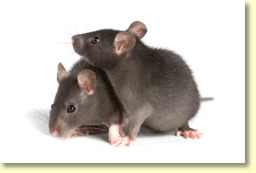 How It Works
The multi-catch mouse trap is made of high-quality galcanised steel. The trap has two access doors that maximise catch rates. The clear plastic lid ensures you can see at a glance when you have caught any mice.
Specifications
Made of high-quality galcanised steel with easy-access doors.
Two entry points allow mice to enter from either direction.
Clear see-through plastic lid.
Holds up to 10 mice.
Extra ventilation points to reduce stress to captured mice.
Dimensions: 160mm x 265mm x 50mm.
Easy to use, no assembly required.
Animal Safe: No sharp surfaces.
Applications
Pests: Catches up to 10 mice.
Uses: Use in homes, offices, kitchens, boats, sheds, gardens, yards, garages, basements, camp sites, warehouses, commercial facilities, food establishments.
Trap Setting Instructions
Left lid and place bait inside the trap.
Use peanut butter, chocolate, cake and biscuit as bait. If one type is not successful then try another.
Position the trap against a wall or place in a location where mice can easily access it.
Check trap frequently, ideally every few hours to prevent undue stress.
Release/ Relocation of Captured Animals
To release mice, simply lift the lid.
To ensure safe and humane trapping of wild animals, choose the appropriate size trap for the animal and check the trap often.
To calm trapped animals, cover the entire trap and limit human contact.
Caution: DO NOT ATTEMPT TO HANDLE CAPTURED ANIMALS. DO NOT LEAVE CHILDREN UNATTENDED NEAR A CAPTURED ANIMAL.