Our most powerful system features two high-output amplifiers that drive our specially-designed 20 speaker tower. The intense sound output covers 30 acres (12 hectares). It features solid-state electronics mounted inside a control box, suitable for almost any application. The generating unit mounts easily to a post or pole using the included mounting hardware and bracket.
How MegaBlaster PRO Works
Bird-X MegaBlaster Pro is a fully programmable sonic pest bird repeller that uses intermittent alarm and distress calls to create a "danger zone" that frightens infesting birds away. Additional predator cries help scare all the birds.
Specifications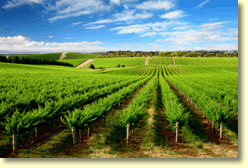 LARGE COVERAGE AREA. Repel birds from over 30 acres.
20 SPEAKER TOWER. MegaBlaster Pro features two high-output amplifiers that drive a specially designed 20 speaker tower.
PERFECT SOUND. Crystal clear digital sounds from 2,000 - 10,000 Hz.
POWERFUL. This unit is capable of sound output up to 125 decibels. Please note that HEARING PROTECTION is strongly recommended.
FULLY AUTOMATIC. Programmable operation times and random operation modes provide fully automatic operation.
FULLY PROGRAMMABLE. Customized species-specific sound chips are available for most bird pests.
EASY OPERATION. 12VDC (3 AMPS) via 40 Watts Solar Panel and Battery.
Applications
MegaBlaster Pro is perfect for Vineyards, Farm Fields, Airfields, Landfills or any other multi-acre facility.
Package includes
Bird-X MegaBlaster Pro (Control unit with two high power output amplifiers)
20 speaker tower with audio cables
40 Watts solar panel
Battery clips
Mounting hardware and brackets
Product Manual
Bird control information pack
Accessories (not included)
Custom sound chips
12V DC marine battery
Downloads

Product Information

User Manual

Accessories List (optional)

Bird Sounds List
Please note: All bird control solutions prove more effective when different methods are used in combination. EasyTek offers the widest selection of environmentally-friendly, non-lethal bird proofing and animal control solutions in New Zealand. We cater to most bird pest situations and offer our clients tailor-made bird control and bird proofing solutions with guaranteed results.

Please contact us to describe your bird pest situation and let one of our professionals suggest effective solutions for you.