Prevent pest birds from landing and roosting with our polycarbonate bird spikes. Available as 300mm clip together single and double row spikes.
How Bird Spikes Work
Birds instinctively fly to "landing strips" such as roof ledges, window sills, building projections, signs, statues, trusses and beams. Bird spikes are the most effective mechanical bird deterrent that prevents them from landing and roosting. Spikes have been a popular bird deterrent for decades to bird proof houses, warehouses, hangars, stadiums and other buildings indoors and outdoors.
Bird-X polycarbonate bird spikes are effective for several reasons
Keep birds from landing and roosting
The lowest cost bird deterrent
Easy to install and maintain
Non-Conductive! They will not interfere with electrical or communication transmissions!
Bird proof your property with bird spikes to add value and to prevent unsightly bird droppings, diseases and damage caused by pest birds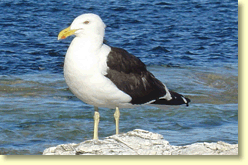 Specifications
TOUGH. Long-lasting polycarbonate bird spikes provide decades of maintenance-free protection.
TRANSPARENT. It does the job without marring the look of your property. It's practically invisible.
DENSE. Top branches protrude from the vertical shafts to give impenetrable coverage. No need to double up.
FLEXIBLE. Mounts easily on flat, curved or irregular surfaces - whether wood, metal or masonry.
EASY TO INSTALL. Stackable 12" sections attach quickly with spikes special adhesive, nails, screws, wire ties, etc.
ENVIRONMENTALLY FRIENDLY AND NON-LETHAL. Nothing to rust or deteriorate.
ECONOMICAL. Sturdy plastic spikes do the same job as stainless steel bird spikes at a fraction of the cost. Available in 63mm single row and 126mm double row easy clip together one-foot (300mm) modules that minimize waste.
GREAT WORKING PARTNER. Combinations of several bird control products have proven more effective than any single product.
Applications
Pests: Birds (Pigeons, Sparrows, Starlings, Blackbirds, Seagulls, Swallows and more), climbing animals and more.
Uses: Use on edges, beams, rafters, railings, air conditioners, signs, windowsills, gutters, roof perimeters, chimneys, support structures, fences, awnings, poles, lights, statues, trusses, building projections, boats and anywhere else birds roost.
Downloads

Specifications

Manual
Accessories (not included)