Keep your deck or patio free from bothersome flies.
Control those pesky flies with our Victor all-natural Outdoor Fly Trap. Simply hang the Fly Trap in a nearby corner of your yard, and let its proven attractant do the rest. The Fly Trap's all natural bait is extremely effective against most species of nuisance flies, attracting them to the trap, and drawing them inside. Safe, effective, and 100% pesticide free, the Victor Outdoor Fly Trap is the environmentally friendly way to control outdoor flies.
Fly Trap:
Eliminates house and barn flies, garbage flies, and other types of nuisance flies without harmful chemicals - 100% poison free
Easy to use
Hanger included
Victor #1 Fly bait (4 grms) included
How It Works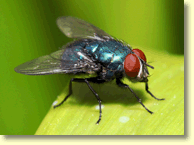 Using the Outdoor Fly Trap is easy. Simply empty the package of bait into the bag, add water up to the fill line and two drops of dish soap. Hang the trap from a tree or structure near the house or patio. (Note that the Outdoor Fly Trap is NOT intended for indoor use - it has a strong odor that makes it unsuitable for indoor use.)
The Outdoor Fly Trap uses a highly effective, yet safe and non-toxic attractant.
Specifications
The Victor M530 Fly Bag Trap includes a hanger and proven #1 Fly lure.
Applications
The outdoor fly trap safely and effectively eliminates flies in
Front and Backyards
Gardens and Garages
Around pools and camp sites
Food establishments
Attics and Rooftops
Other commercial facilities like cafes, warehouses and more
Simply place the fly trap in areas where flies are present - light colored outdoor walls, warm sunny areas, stables or food processing areas.
Frequently Asked Questions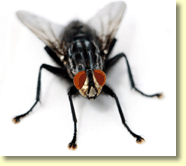 Can I use the Outdoor Fly Trap in the house?
Although the Outdoor Fly Trap is safe to use inside, the attractant has a strong, unpleasant scent (attractive to flies, but not to people), making it best suited for fly control in open environments.
Downloads

Victor Fly Magnet Comparison